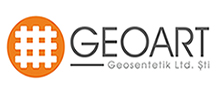 Our job is to reinforce your business...
Geoart is founded in 2009 to provide professional solutions in construction and engineering by expert engineers in their fields.
Geoart is well aware of the conditions of the industry its product range addresses. It sees creating durable value with solid solutions for its clients as its mission.
Geoart provides technical solutions in all geotechnical applications rock falls, solid waste and hazardous isolation works and especially retaining structures and solution partnership in solid waste and isolation works.
More..
Contact
Atatürk mah. Ataşehir Bulvarı Ata 2/3 Plaza No: 6 Kat 2 Daire 24 Ataşehir - İstanbul / TÜRKİYE